This summer campers at Kids Summer Fire Academy camp in Apopka, Florida trained as junior fire investigators with the help of UL Xplorlabs®! Students in elementary, middle and high school experienced hands-on activities and exercises designed to take them up close and personal into the world of fire safety and science through one- and two-week courses.
Since taking over the role of public educator for the Apopka County Fire Department last October, Jerry Maynard has searched for unique and realistic tools to teach fire safety to the children in his local community. Maynard wanted a hands-on approach, one he could also integrate into his lesson plan. Once he was introduced to the UL Xplorlabs® Fire Forensics: Claims and Evidence module he knew he had the right solution.
Maynard explained one of the many additions to his lesson plan, "I was able to use the UL Xplorlabs candle demonstration and show [the campers] how if one [element of the fire triangle] is removed the triangle no longer exists. The campers loved these experiments and I could see how it opened their eyes to the science behind this."
By adding this experiment, Maynard is now able to demonstrate real-life applications of the fire triangle and can tie learnings to his demonstrations. As an example, fire extinguishers remove the heat from the fire.
Maynard shared, "I first implemented a smoke doll house. This house has given me the opportunity to show students how smoke travels and the importance of closing your door before you go to bed. I can't tell you how many kids continually ask me to do the demonstration again just so they can watch how it works."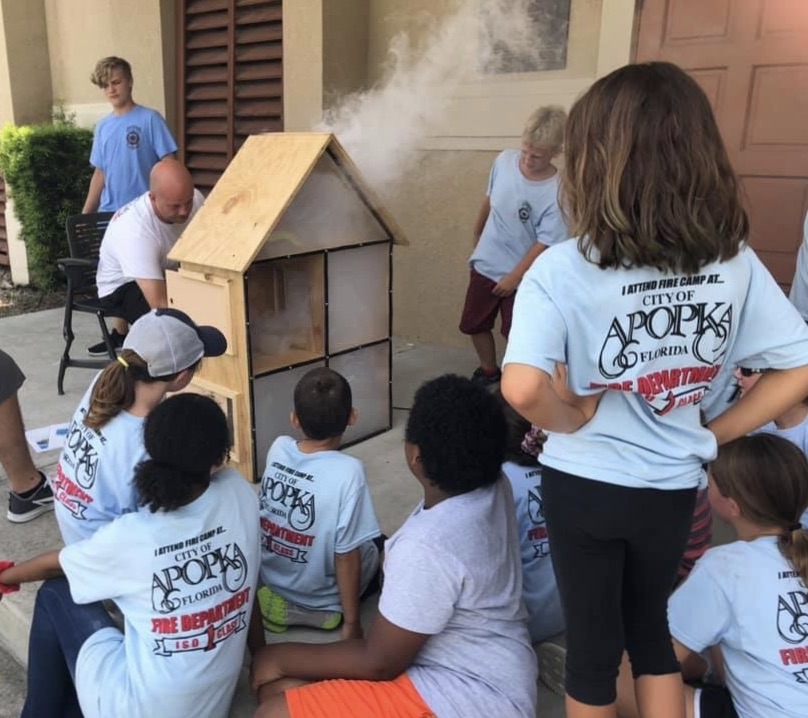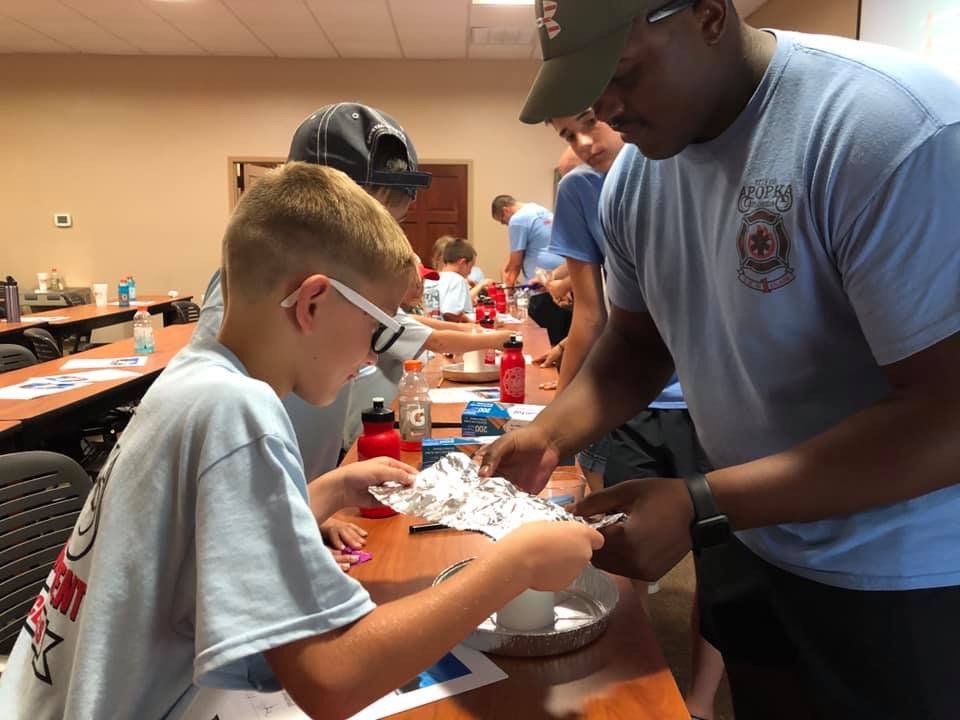 A total of 200 students were introduced to the Fire Forensics: Claims and Evidence module through Apopka County Fire Department's summer camp and academy programs. Campers experienced the world of fire science and the role of being a fire investigator and had fun learning at the same time.