Disclosure: This is a paid post by UL Xplorlabs to share Extraction to E-Waste: The Lithium-Ion Battery Supply Chain with teachers.
Hi everyone! I am really excited to share with you an amazing module from UL Xplorlabs. I love that this platform is all about solving through  science. As a middle-school teacher, I can say that students are much more interested in doing than just sitting and consuming. This new and free module, Extraction to E-Waste: The Lithium-Ion Battery Supply Chain, is a great way to start exploring UL Xplorlabs. Here are just a few things that stand out to me about the module that I think are important.
Next-Gen Standards
This module is connected to specific Next-Gen Science Standards so teachers can confidently implement it in their curriculum and know that it connects with these widely accepted standards.
Physical Science: Matter and Its Interactions
Life Science: Ecosystems: Interactions, Energy, and Dynamics
Earth Science: Earth and Human Activity
ETS1 Engineering Design
As a middle school lesson, I love that this hits a wide variety of standards. Bringing in Physical Science, Life Science, and Earth Science allows for the lesson to be taught in any grade in middle-school. Having the flexibility to place it where it fits best for students is a nice aspect of this module. Lessons need to have more flexibility in them because students are so different from one grade to the next and across many districts.
Having the standards already lined up also saves the teachers headaches later on if some requests what alignments the lesson has with the standards. Small things like this can really save the teachers lots of time that can be focuses on students.
Support Materials
The module offers a 23 page support guide for teachers as well as a full student guide as well. Too often, companies throw lots of information out there and then leave it to the students and teachers to figure out the context to use it. These PDF guides are wonderfully helpful to students and teachers.
The guides provide very detailed information that include great graphics and charts to help students and teachers understand the content. Here is one example from the student guide.
This next image shows a few of the steps in making Lithium-Ion cells. Using actual pictures of the process is always better than just drawings or text describing it. Sometimes students need to see what it is the author is writing about and the teacher and student guides provide so many great graphics and materials to make sure that everyone has a strong understanding of what is being covered in the material.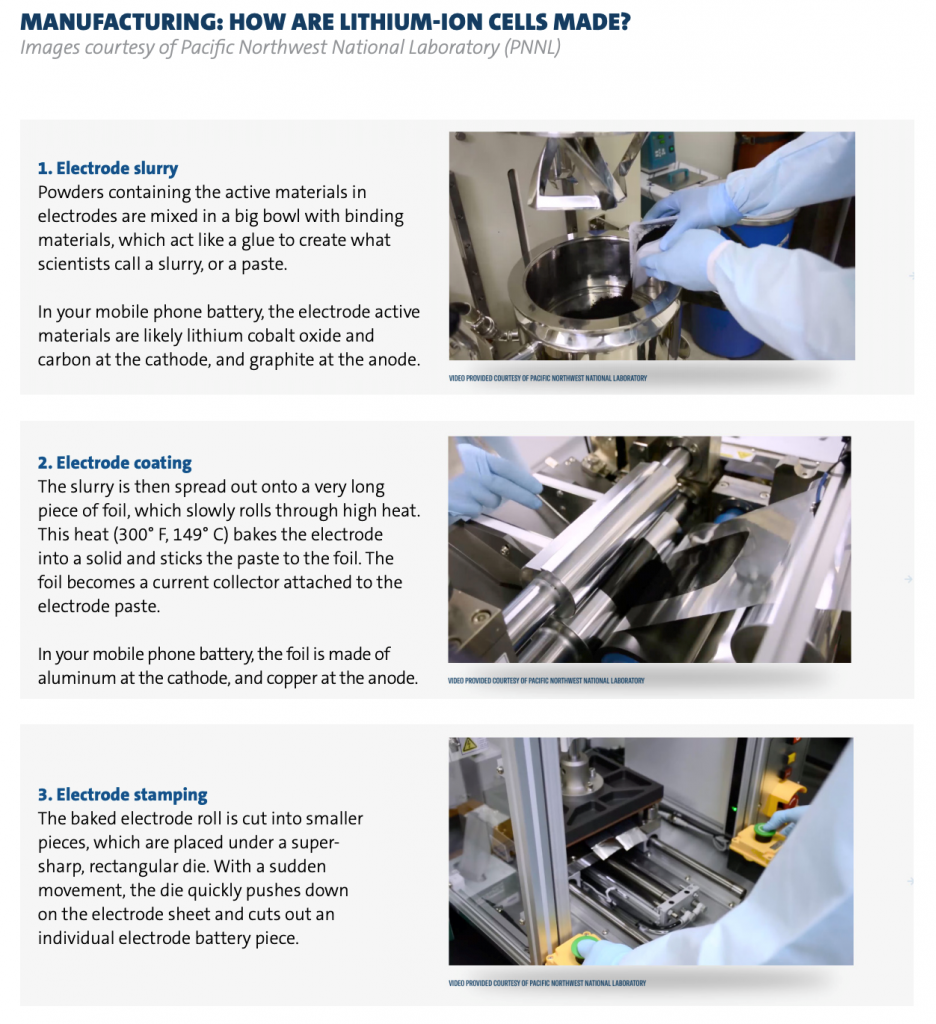 Simple Steps

I really like the simplicity of the process of this module. Step one focuses on learning about the overall topic, step two focuses on the issues that have come up with the topic, and the third step is about possible solutions. I love the focus on solutions as part of the learning process. We need to prepare students with more than just information. They need to feel comfortable exploring problems and coming up with possible solutions. It is lessons like these that could lead a student to solving a very real, and very serious problem in the world. It is never a bad thing to have more people thinking about possible solutions to problems.
Great Videos
I love when I get to see nicely produced videos for educational content. Too many are rushed and their educational value is an afterthought causing the video to be tough for students to understand.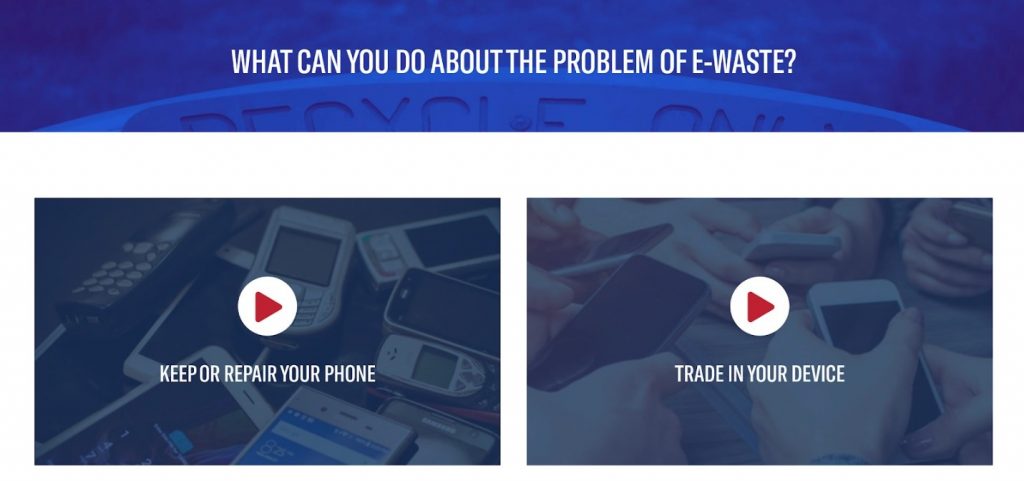 Being able to watch videos as part of the learning process can be very helpful to students. Many students need to go back and review content multiple times for them to grasp it and videos allow them to do this at their pace. It is important to meet students where they are and that can be tough when there are so many different learning profiles in the classroom. A web-based lesson really allows students the opportunity to differentiate for themselves.
Another great video is the one that explains the value of research in coming up with solutions. Students do not like the idea of digging into the research to find a solution. Many believe that it is just brainstorming until the right solution is discovered. It is important to instill in students the tremendous value of research in problem solving. We need to have a generation of problem solvers that are ready and able to put in the work needed to solve our biggest problems. By making research an important part of the module, it is emphasizing this important skill that students need to fine tune as they go through school.
With the shift to online learning for much of the country and the uncertainty of what school is going to look like in the fall, finding reliable resources that can support student learning is more important than ever. If it is a free resource, that makes it even better!
I have been going through the module for a few weeks now and I think it is a wonderful lesson to have in a Middle School Science class. All of the materials are high quality, it uses experts in the field to make sure the information is top notch, and it provides guides to students and teachers to make sure everyone understands the material. UL Xporlabs has two other modules that are also worth checking out: Portable Electrical Power and Fire Forensics: Claims and Evidence. Check out the Extraction to E-Waste: The Lithium-Ion Battery Supply Chain module and share with your friends. You will not be disappointed.