The practice of fire forensics
TUESDAY, AUGUST 18, 2020 – 6:00pm Central Time
Speakers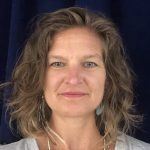 Dr. Amy Gilbert
8th Grade Physical Science Teacher
Griffin Middle School, Cobb County School
@STEMcobb
Amy Gilbert serves as a Northrop Grumman Foundation Teacher Fellow and a Science Ambassadors with the Georgia Department of Education. Amy has been teaching math or science for over 20 years and currently teaches both life and physical science at Griffin Middle School in Cobb County. Amy has authored several publications including The War Over Water Continues, An Engineer Does What Now, and Outstanding Mastery Guides. She completed her doctorate degree at Georgia State University in middle and secondary science pedagogy, where she examined the impact of Japanese Lesson Study on pre-service teachers disposition and classroom practices related to the nature of science.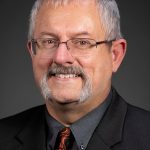 Daniel Madrzykowski, Ph.D., P.E
Research Director
UL Firefighter Safety Research Institute (FSRI)
Dan Madrzykowski, Ph.D., P.E., is the director of research for FSRI.  He has conducted fire investigation related studies in a wide range of areas including; fire pattern repeatability, fire fighter line of duty deaths, oil field fires in Kuwait, the post-earthquake fires in Kobe, Japan, the Station Night Club fire, and the Cook County Administration Building fire in Chicago.
Dan earned his BS and MS from the University of Maryland and his PhD in Fire Engineering from the University of Canterbury. Dan is a member of the National Fire Protection Association, and the International Association of Arson Investigators. He is a Fellow of the Society of Fire Protection Engineers, and an associate member of the American Academy of Forensic Science. He serves on NFPA Technical Committee for Fire Investigation and he is currently assisting with the revision of the fire investigation curriculum at the U.S. National Fire Academy. He has helped with the development of CFITrainer.net modules on fire dynamics, heat transfer and flow path, and thermometry.
---
recorded webinar and corresponding documents
Energy and Combustion Procedure – Teacher Edition
Energy and Combustion Procedure – Student Edition
Energy and Combustion Background Information
Truncated Household Items List