UL Xplorlabs® compensated me for writing this post.  All opinions are my own, and as you know, I only share resources that I would use myself and recommend for others.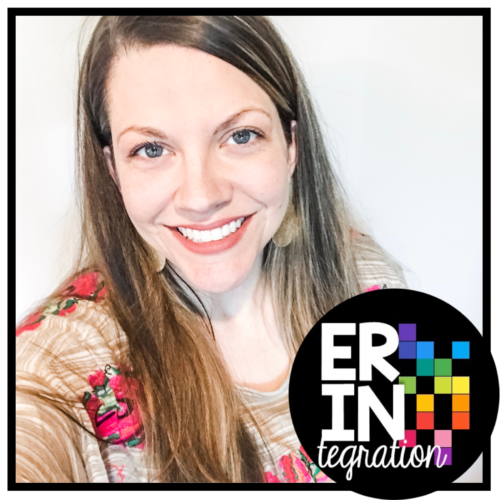 UL Xplorlabs creates engaging, immersive and standards-based online modules for students to "solve through science." UL Xplorlabs' latest completely free module, Extraction to E-Waste: The Lithium-ion Battery Supply Chain, has students exploring the creation of lithium-ion batteries and the problems created by e-waste. Created for middle school students (but also applicable for fourth and fifth grade) the module is entirely online so it can be used in the classroom or in a distance learning setting.
One of the challenges many teachers face is being able to integrate meaningful and inquiry-based into the classroom — especially if your learning is taking place online. UL Xplorlabs has created several modules that allow students to explore real-world concepts and problems that impact their daily life.
I've shared before about other UL Xplorlabs modules and just like before, I am blown away by the depth of content and the amount of materials provided completely free.  I'll walk you through what is included in their latest offering, Extraction to E-Waste: The Lithium-ion Battery Supply Chain, and share some suggestions for implementing this lesson with your students.
As part of its overall mission to work for a safer world, UL is committed to increasing scientific literacy and student engagement through the creation of an online STEM platform, UL Xplorlabs. The platform is simple to use and provides teachers with everything they need to be successful while implementing the lessons in their classroom. And it's completely free!
You can check out the newest module Extraction to E-Waste: The Lithium-ion Battery Supply Chain here.
Other modules to explore:
Overview of Extraction to E-Waste: The Lithium-ion Battery Supply Chain
Everything for Extraction to E-Waste: The Lithium-ion Battery Supply Chain can be completed online – which makes it a great option for distance learning.  The module includes enough materials for at least a week of exploration.
Students will learn about:
Batteries and safe cities
Resource Extraction
Manufacturing
Transportation
Product Use
Waste and Disposal
Students will also be encouraged to ask questions and brainstorm innovative solutions to the various issues presented.
The website is created for self-paced interaction. I love that UL Xplorabs includes a lot of variety to the module to keep students engaged. Students will explore through a series of text, GIFs, maps, pop-ups, videos, charts and other interactive elements. Some maps have Google Earth integrated for a cool zoom effect, and I loved that a magnifying glass would appear when hovering over the various raw material images.
Students will be completely immersed in the experience as they work their way through the modules.
Student and teacher PDF guides included
The layout of the module encourages exploration and is self-paced, but the included PDF Student Guide will keep students on track. Teachers can print the PDF or go paperless and assign the PDF through Google Classroom (or their LMS of choice) for students to follow as they go through the module.
The student guide also includes questions that can be discussed in the classroom, used as an online assignment or even assigned as a video discussion on Flipgrid. Also included for students is the full color PDF magazine UL OnTheMark, with readings connected to the information in the module.
Finally, a robust Teacher Guide has everything outlined for teachers to plan and implement the modules in the classroom. I like how the teacher guide breaks down all of the concepts so any teacher can be confident in the content and online materials — even those with no science background.
Assigning the Module in the Classroom
UL Xplorlabs designed the module with flexibility in mind. Specifically designed to be aligned with NGSS standards (MS-PS1-3, MS-LS2-4, MS-LS2-5, MS-ESS3-3, MS-ESS3-4, MS-ETS1-1, MS-ETS1-2), the  Extraction to E-Waste: The Lithium-ion Battery Supply Chain (UTM link) also meets objectives in math and social studies.
That flexibility also applies to how teachers use the module in the classroom. Videos and interactive investigations can be completed in a whole class setting or for students to engage with independently. I recommend having individual students complete the modules independently if you have access to devices only because there is so much to click, scroll and view. I think students will enjoy having that control.
Depending on your science block, the module can be completed a bit each day over the course of two weeks or in four-five longer chunks. You can use the discussion questions and vocabulary included for additional assignments.
Engaging inquiry-based online STEM is possible with UL Xplorlabs
Overall, I believe the modules offered by UL Xplorlabs demonstrate that it is possible to create engaging inquiry based digital STEM activities. The interactive design of the modules, the flexibility and the connection to real-world ideas makes Extraction to E-Waste: The Lithium-ion Battery Supply Chain a fantastic digital resource for your science lab or STEM classroom. Plus, you cannot beat the fact that all of the materials and online content are free for students and teachers!
Be sure to head to Extraction to E-Waste: The Lithium-ion Battery Supply Chain to check it all out!