The Practice of Xplorlabs: NGSS, STEM, and Xplorlabs 
Tuesday, February 16, 2021 – 5:00PM CENTRAL TIME
The Science and Practice of Xplorlabs webinar series is back for 2021! Xplorlabs resources are built from the Next Generation Science Standards' three-dimensional learning framework. Our director of education, Dr. Kelly Keena, will discuss how Xplorlabs engages secondary students in the content, process, and nature of science and engineering rooted in NGSS and the work happening in our labs.
---
SPEAKER(s)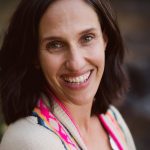 Kelly Keena, Ph.D. is the Director of Education and Outreach for Underwriters Laboratories where she works on educational strategies and interventions including the creation of high-quality resources for educators based on the science and engineering at UL. Prior to joining the UL team, Kelly was co-founder and Principal Consultant for Blue Lotus Consulting & Evaluation. In addition to more than ten years as a non-formal educator and ten years of classroom work as a science teacher and instructional coach, she served as the Chair of the National Environmental Education Advisory Council for the Environmental Protection Agency where she worked on national environmental education priorities and partnerships, including evaluation, for six years.
Kelly serves as Board President for The Morpho Institute, focused on teacher professional development in the Amazon rainforest and for Mackintosh Academy, an independent school serving students preschool-grade 8. She has a BA in International Environmental Geography, an MA in Curriculum & Instruction, and a PhD in Educational Leadership and Innovation. Kelly was recently honored with a lifetime achievement award from the Colorado Alliance for Environmental Education.
---
recorded webinar