As we wrap-up summer and look ahead to the school year, the UL Xplorlabs™ team continues our work to build real-world connections to middle school educators and students through applied STEM at UL. This summer, we hope you enjoyed some fun in the sun while preparing for the next school year and a new class of students to inspire. Here are a few updates from our laboratory, along with a few new resources for teachers and classrooms.
DISTRICT ADMINISTRATION
Local firefighters work with middle schoolers in Georgia's Cobb County School District to step into the role of fire investigator, learn about fire behavior and fire safety, and solve the case, with UL Xplorlabs Fire Forensics: Claims and Evidence. Read more about the Cobb County collaboration in a recent District Administration article.
National Science Teaching Association (NSTA)
We attended the NSTA's national conference April 11-14, 2019, in St. Louis. We enjoyed sharing the world of safety science with all those who stopped by our booth and visited the Xplorlabs team.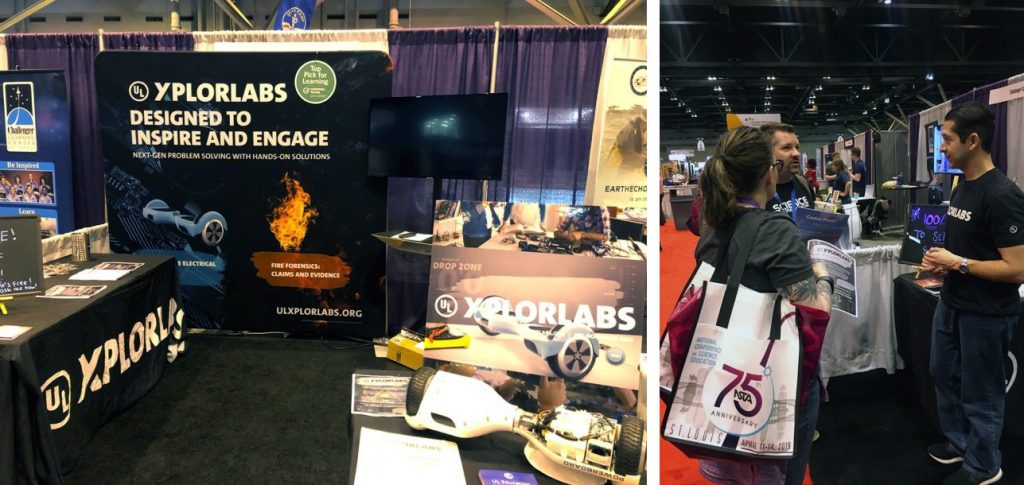 UL XPLORLABS NAMED A BEST OF SHOW WINNER AT International Society for Technology in Education (ISTE)
We're thrilled to announce that UL Xplorlabs was named a Best of Show winner by Tech & Learning at the ISTE19 Annual Conference! We are so proud to share this acknowledgment, and we would like to thank our dedicated team members and the hundreds of attendees who visited our booth. Tech & Learning's August ISTE Wrap-Up issue will feature a more detailed version of this exciting news – so keep an eye out!
STAYWISE
In March, UL's Education and Outreach and UL Firefighter Safety Research Institute (FSRI) teams visited Staywise in London. Staywise is a visionary program that maximizes the capacity of each emergency service by pooling safety education materials and connections to the services themselves in a virtual platform. The platform is accessible to educators across the U.K. While in London, our teams participated in a day of dialogue with emergency services and teachers, and shared resources, including UL Xplorlabs Fire Forensics module and FSRI's Close Before You Doze public fire safety education campaign.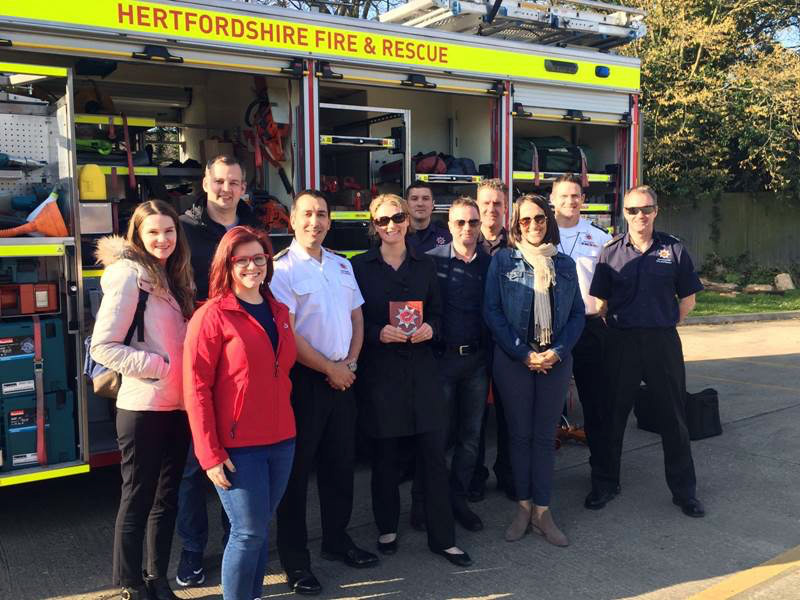 GET THE MATERIALS YOU NEED FOR YOUR CLASSROOM VIA AMAZON
As you prepare lesson plans for the new school year, we are here to help with updated Amazon shopping lists for UL Xplorlabs modules! Bookmark the lists for Portable Electrical Power and Fire Forensics: Claims and Evidence where you can purchase many of the supplies needed for the classroom investigations.
GET SOCIAL WITH US
Follow us on Facebook, Instagram and Twitter for the latest UL Xplorlabs news and safety science resources.