A look at Underwriters Laboratories and its commitment to education.
Underwriters Laboratories (UL) is a nonprofit organization dedicated to one mission: working for a safer world. They actualize this mission through evidence-based research and the application of scientific knowledge.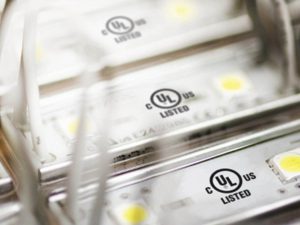 In UL Xplorlabs, this research is contextualized for students as a foundation for developing critical scientific reasoning. And UL Xplorlabs is just one component of UL's Education and Outreach programming. For the past 15 years, UL has committed itself to creating high-quality resources for students.
UL's Education and Outreach programs serve as a catalyst for the global safety movement. These initiatives reach millions of people annually and inspire behavioral change on a local and global scale. UL continues to develop educational solutions like the ones below to address some of the world's greatest safety threats and help the next generation of problem-solvers change the world.
Safety Smart® is an award-winning educational series that improves children's awareness of safety, health and environmental issues. In partnership with the Walt Disney Company, Safety Smart inspires children to make more informed, safer decisions. The program brings together UL's safety science knowledge and Disney's creative storytelling. Globally, the Safety Smart program has reached more than one billion children.
UL Innovative Education Award (ULIEA) honors nonprofits that use the environment as a context and catalyst for STEM learning. This award empowers the next generation of leaders to connect with the natural world, develop science-based solutions for local communities, and foster a capacity for social responsibility. The awards program invests in environmental and STEM education, sustainable communities, and youth empowerment.
Safe Public Bus Transportation is a partnership with the World Resources Institute (WRI) to reduce road crash deaths and injuries involving public buses in India. One of these evidence-based interventions included installing two mirrors on public buses: a main mirror on the driver side of the bus and a twin mirror on the passenger side to give the driver a wide-angle view.
The National Safety Science Campaign (NSSC) is creating India's next generation of safety ambassadors. Through NSCC, over 300,000 students have participated in contests and activities that contextualize safety science and relevant public safety issues.
Safer Schools Safer India was launched in Goa, India, in 2015 and helps young students develop a strong foundation of safety knowledge. In collaboration with the Directorate of Fire and Emergency Services (DFES), Directorate of Education (DoE) and Goa, the program equips children ages 6-9 with fire safety knowledge.
UL Xplorlabs is a modular digital learning platform that puts science and engineering challenges into the hands of students. This program helps students contextualize STEM curriculum through experiential, scientific learning. Through participation, students develop problem-solving and STEM reasoning skills. Students practice scientific methodology and apply their curiosity to solve real-world problems. Modules include interactive videos, hands-on extensions, and collaborative classroom challenges — giving students an opportunity to investigate, experiment, and think like a scientist.
The Portable Electrical Power UL Xplorlabs module is based on UL's extensive battery safety standards and research programs. These programs have established critical safety criteria to address risks and factors that impact the safety of lithium-ion batteries. During the Portable Electrical Power module, students learn about the science of lithium-ion batteries and thermal runaway. In this context, students practice the scientific method and use design thinking to consider how safer products may be engineered.
In the Fire Forensics: Claims and Evidence UL Xplorlabs module, students are introduced to the science at the root of fire development and fire behavior. With this context, students are challenged to play the role of fire investigators; they must explain the results of a virtual burn scene investigation using a claims, evidence and reasoning strategy, which is the language of scientists and engineers. The Fire Forensics UL Xplorlabs module is based on research from the UL Firefighter Safety Research Institute (FSRI), which has committed more than 10 years to "fighting fire with research" and is also responsible for the groundbreaking Close Before You Doze® public awareness campaign. Fire Forensics: Claims and Evidence is also available in French.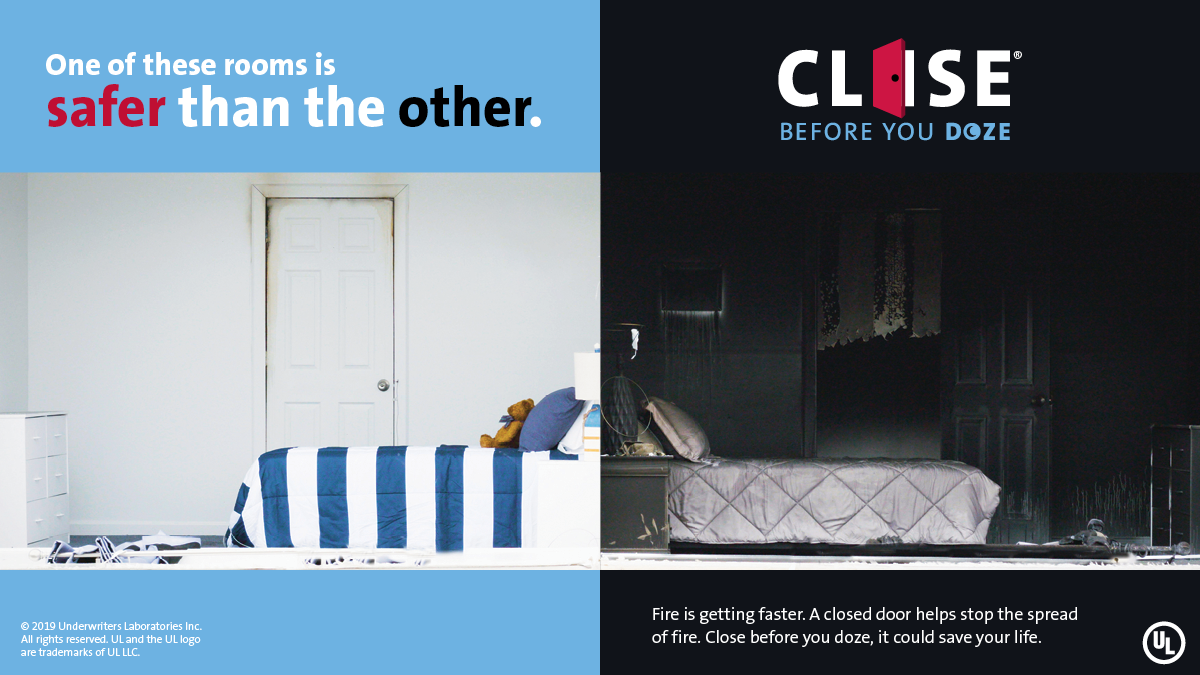 UL's innovative Education and Outreach content is grounded in real-world science and engineering. Each of these initiatives is designed to create awareness, drive change, and ultimately encourage behavior necessary to implement sustainable interventions for a safer world. Together, these initiatives contribute to building a global community that promotes safety, security and sustainability worldwide.