The Science of Xplorlabs: The Messy Scientific Process
thursday, March 18, 2021 – 5:00PM CENTRAL TIME
Battery Transportation Safety – Is the System Adequately Prepared?
Through Xplorlabs resources, students explore and apply the scientific process. Our vice president of research, Dr. Tom Chapin, will discuss how the messiness of the scientific process manifests in a career in science – and how we can prepare students, the next generation of scientists and engineers. Please join this conversation, and please invite your networks of teachers, community educators, and students in STEM degree programs to join as well.
---
SPEAKER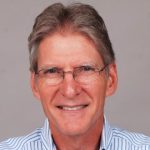 J. Thomas Chapin, Ph.D.
UL Corporate Fellow
Vice President, Research
Underwriters Laboratories Inc.
Dr. Chapin is a UL William Henry Merrill Society Corporate Fellow and past chairman of the UL Fire Council.  Tom currently focuses on emerging technologies, safety trends, plastics aging, failure and forensic analysis, fire dynamics and the "evolving" definition of safety.
Tom joined UL in 2001 after a 21-year career at AT&T Bell Laboratories and three years at The Upjohn Co.  He has 17 patents and made over 300 domestic and international technical presentations and 150 publications in chemistry, materials and polymer science.
Chapin received his BS in Chemistry with Honors in 1974 from the University of Connecticut and a Ph.D. in Polymer Science in 1977 from the Institute of Materials Science at the University of Connecticut.
---
recorded webinar